About this blog
I am writing about Gay spot and Gay culture in Jakarta, Sydney, Tokyo and more.
I would like to supply many useful information for all over the world. I hope it will help your travel and life.
You can read in English some article in this blog. I am trying to translate them little by little.
Comments and questions are very welcomed. Please write a comment and  a question in English.
Profile

Taro
...I'm Japanese gay. I am around 30 years old now. I'm living in Jakarta.
About a Banner Ads
I set some banner Ads in this site.
If you Book Hotels from this link I am really pleased. I could get a part of reward from this.
Thank you for your understanding and cooperation.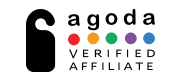 Contact
If you want to a contact, please fill in below or comment in article.
asiagaytravel
AT
gmail.com